Introduction to Solar and Batteries Webinar - City of Canterbury Bankstown
A free online talk on solar and batteries, run by the Australian Energy Foundation and City of Canterbury Bankstown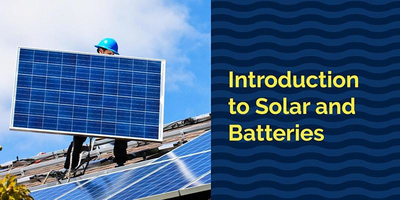 PLEASE NOTE: When you register you will receive a ticket from Eventbrite with a link to access the webinar on the night. If you have any trouble registering, please contact AEF on 1300 23 68 55 or advice@aef.com.au
With solar becoming more affordable than ever, there's never been a better time to consider solar power and battery storage for your home.
Join this free online information session to find out whether solar and batteries are right for your home. This information session will help you:
Understand how solar and batteries work
Find out how to get the right system for your home
Understand how to claim the government rebates
This free online information session is brought to you by City of Canterbury Bankstown and the Australian Energy Foundation. If you're unable to make the session, you can still learn more about solar power on the Australian Energy Foundation website.