Is Your Business Getting All That It Deserves?
Want to know how to identify, obtain and maximise government incentives to help guide and grow your business?!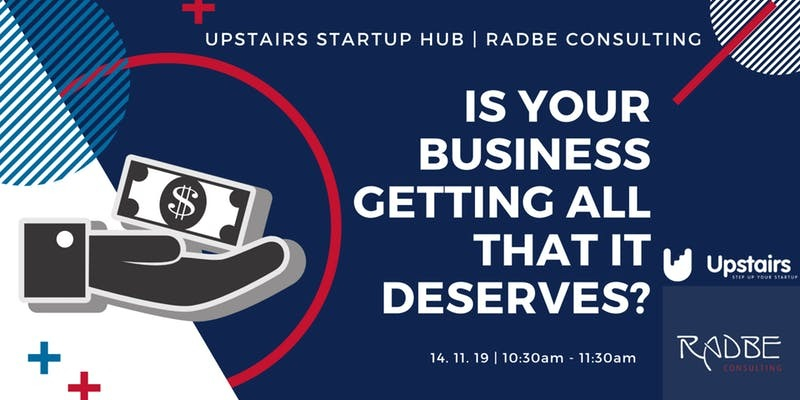 Come along to the Upstairs Startup Hub to find out about grants and funding for your business. Listen to Nathan Pickering from RADBE Consulting talk all about Government grants and tax incentives for startups.
He will be available for Q&A time after a 30 min presentation along with an opportunity to speak one on one with Nathan.
RADBE Consulting has been in the Government Grants and Incentive Space for over 25 years.
Specialising in assisting small to medium business obtain Federal and State Government grants and tax incentives to assist with innovation, export marketing and profitability.
They have secured literally millions of dollars in government backed funding for their clients. 40% of their clients are developing innovative software and they work with startups every day.
This workshop is focused on delivering information regarding the R&D Tax Incentive and Export Market Development Grant and how businesses can structure, record and maximise their benefit for each.