Startup Stories - Damien Mahoney (Stackla)
Hear the experiences of an entrepreneur and business owner – the highs, the lows, the wins, the mistakes, the inside story.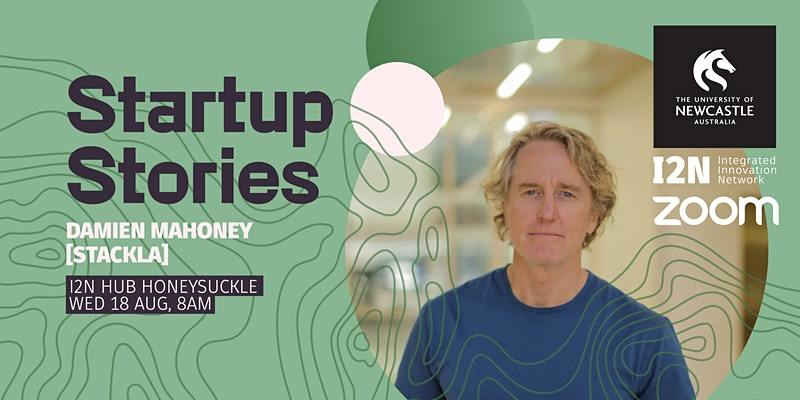 University of Newcastle alumni Damien Mahoney has built a career in digital with organisations such as the NRL, AFL, NineMSN and Macquarie Radio Network, but saw a gap in the way businesses communicate with their audience authentically. He founded Stackla in response to this, an AI-powered enterprise platform that allows B2C companies to tap into a rich seam of authentic, trusted and dynamic user-generated content and utilise this content throughout their own digital marketing channels.
Damien and his co-founder started Stackla in 2012 and have since built the company to 65 employees, 300+ customers and a global footprint with offices in Sydney, Melbourne, San Francisco, Austin, New York and London.
Stackla have experienced a huge growth journey, though that hasn't come without it's ups-and-downs. They endured a David vs Goliath-like legal battle with Facebook, in which they were eventually successful, but backed that up with the pandemic only months later, which put enormous pressure on many of their key clients. However, their journey and subsequent success has not gone unnoticed, with Finnish firm Nosto acquiring Stackla only weeks ago.
Join us for Startup Stories and hear from this local founder as he shares his bright story of taking a company global through to acquisition.
Order of Proceedings
8:00AM - Hub doors open and Zoom webinar commences
8:05AM - Housekeeping and introduction
8:10AM - Overview from Damien Mahoney
8:20AM - Participant submitted Q&A
8:50AM - Additional Q&A with live audience
9:00AM - Event concludes