Hear from founders and business leaders throughout the region as they dive into startups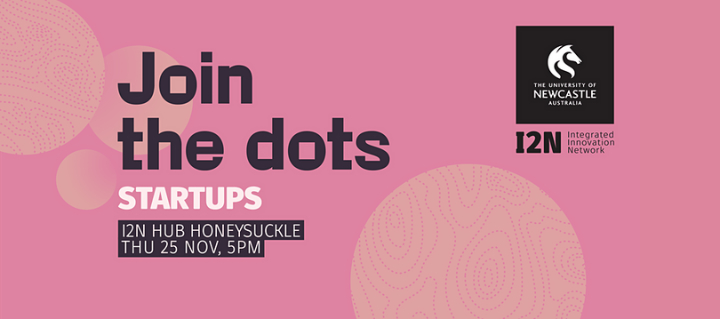 Join like-minded creative business people, innovators, researchers and entrepreneurs to stay informed and connected.
For November's Join the Dots, I2N will re-open the physical doors and dive into Startups, hosted at I2N Hub Honeysuckle.
Live from the Hub, learn who's who in the zoo and how you can tap-in to the ecosystem. Presentations followed by networking to help attendees join the dots for potential collaboration.
Presenters:
Lauren Eade, Davies Collison Cave
Mike Chijoff, TACTICA
Peter Tippett, BodyMindLife Online
Gabriella Maughan, Everydrop
Bliss Cavanagh, Creative Sensory Spaces
Warrick Sommer, Ampcontrol
=================
What is I2N?
The University of Newcastle's Integrated Innovation Network (I2N) is responsible for driving economic diversity and business growth through innovation and entrepreneurship. At its network of innovation hubs, which are home the Hunter region's most promising innovators and entrepreneurs, the I2N delivers a range of enterprise skill building programs that develop ideas into sustainable, global businesses.
=================