Join the Dots - Media & Marketing
Hear from founders and business leaders throughout the region as they dive into media and marketing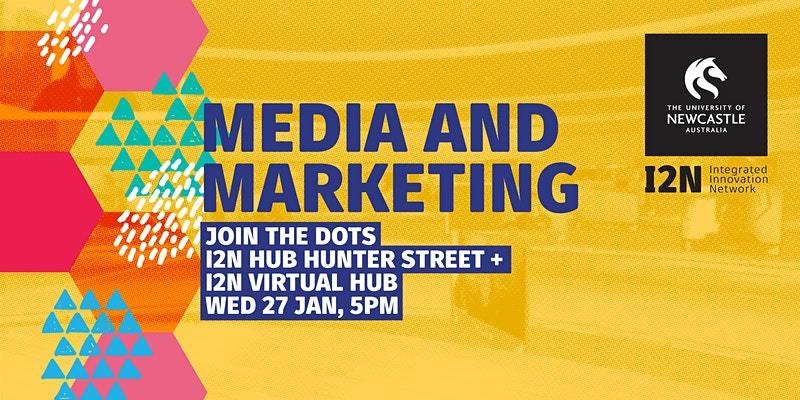 Join like-minded creative business people, innovators, researchers and entrepreneurs to stay informed and connected.
I2N are experimenting with a hybrid event format where they'll host up to twenty guests live at I2N Hub Hunter Street. If you're unable to make it into the Hub you'll have full access to presentations live on Zoom from the comfort of your own home or office.
The first Join the Dots for 2021 will be a dive into media and marketing, hosted at I2N Hub Hunter Street. Hear from founders and business leaders as they share their experience navigating the marketing landscape and the pieces of knowledge they wish they'd known back then, followed by networking to help attendees join the dots for potential future collaboration.
Presenters include:
More presenters to be announced!