The next clean energy jobs boom
Join a panel of experts and leaders to learn about the massive potential of clean energy to create new jobs right across Australia.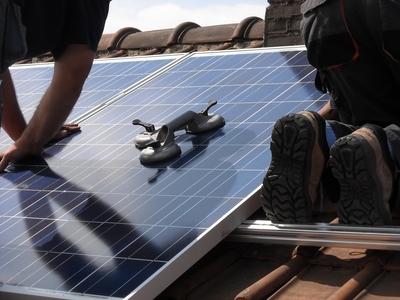 Renewable energy presents an enormous opportunity to create the next jobs boom and drive Australia's economic recovery from COVID-19.
This webinar will coincide with the launch of Clean Energy At Work, the largest study of current and projected employment in the renewable energy industry in Australia.

In the last three years, renewable energy has created a massive jobs boom. The impacts of COVID-19 on employment across Australia, presents a huge opportunity for renewable energy to drive the next jobs boom, particularly across regional Australia. How do we take advantage of this opportunity, and unlock the enormous potential for renewable energy jobs across Australia?

Drawing on a comprehensive study and soon to be released Clean Energy At Work report, the Clean Energy Council invites you to join this public discussion on the enormous potential of renewable energy jobs to drive a clean recovery.