Today your LinkedIn profile can be as powerful as a business card, coffee meeting and website all rolled into one. It's often the first thing that's checked when meeting a new client, seeing a speaker at an event, or meeting a new leader.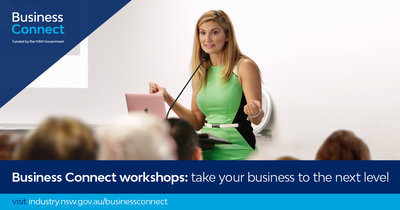 What are the capabilities that leaders need in this new digital landscape? Today, it's vitally important to empower leaders to create a sharp, consistent and compelling brand presence on digital channels, with a predominant focus on LinkedIn.

Imagine amplifying your online influence, how would that create a shift in the way you lead, sell and position ideas in your industry? And what is the cost of no social presence?

In this practical workshop, you will learn:

Why LinkedIn is one of the most powerful and underutilised tool for creating meaningful connections with potential customers, peers and future talent.
Your Profile – The Keys to crafting a persuasive online profile
Your Content – How creating authority content will help you to get known as an expert in your industry, and beyond
Your Connections – How to cultivate connections to specifically target clients and networks to build your businesses.

Presenter: Kirryn Zerna is a keynote speaker masterclass presenter and author. She has worked with over 2,000 small businesses and entrepreneurs and was awarded the Kerrie Nairn Scholarship for an emerging speaker by professional Speakers Association. She has a masterclass of management and a graduate of the Australian Institute of Company Directors.

Click here to view flyer