Lunch and Learn with Export Finance Australia
If your business needs finance to expand, or simply needs a cash flow boost, EFA may be able to help you with its range of finance solutions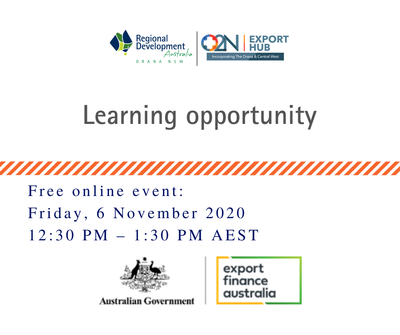 The O2N Export Hub is pleased to announce their next "Lunch and Learn" Session with Export Finance Australia.

There are many challenges facing businesses as they seek to expand into domestic and global markets, including access to finance.

O2N is delighted to host Michael Reznikov - Associate Director for SME, NSW and ACT where he will share valuable information on the support and facilities offered by EFA, the types of business they support and some case studies on customer success. There will be opportunity for question and discussion with Michael during the session.