Rethinking the UN Sustainable Development Goals in the resources sector
This webinar will frame some of the challenges we face in managing risk today and explore how advances in technology could change the way we work in the future.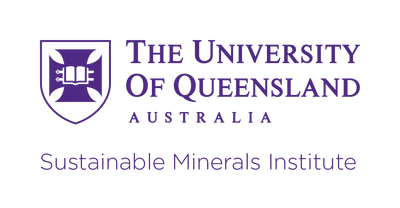 Course convenor: Dr Kathryn Sturman - an international relations specialist in resource governance and policy considerations of mining for human security and development
Course coordinator: Dr Lynda Lawson
Cost: OECD Countries and Companies: $800 AUD (excluding GST), Non OECD Government and civil society: $300 AUD (excluding GST)
Delivery: Online self-paced with online lectures, podcasts learning activities, and two scheduled webinars.
Duration: 10 hours, materials available from 15 - 26 February 2021
Participant Profile: The course is designed for those working in the extractive industry who are seeking to critically integrate the United Nations Sustainable Development Goals into their business strategy or corporate governance. This includes extractive industry company employees, government both national and regional, NGOs and Civil Society.
Overview: Minerals and metals are essential to live more sustainably, although the resources sector has a mixed record of environmental, social and governance (ESG) impacts. The potential for mining, minerals and metals to contribute positively is well known, but not often implemented or reported well against global sustainability standards. The United Nations Sustainable Development Goals (SDGs) have provided a benchmark of social performance and environmental management in the resources sector. There has also been progress in measuring the well-being of mining host communities against the SDG indicators. However, these contrasting studies reveal a gap between responsible resource development policies and impactful outcomes on the ground.
This Masterclass will enable you to:
think critically about the resource sector and the SDG 2030 Agenda
it will review the 17 UN SDGs in light of the challenging global context in 2020, and address the issues of most importance to a responsible resources sector.
practical case studies will be used to explore how companies can align more effectively with specific goals, such as poverty alleviation (SDG1), good health and wellbeing (SDG3) and gender equality (SDG5).
A certificate from The University of Queensland is provided on completion.
Speakers:
Four thought leaders from the Sustainable Minerals Institute will present their views:
Dr Kathryn Sturman and she will present on closing the gap between global mining standards and the SDGs
Professor Daniel Franks will lead a webinar rethinking the potential of minerals and metals for sustainable development, with a particular emphasis on development minerals in construction and infrastructure development.
Dr Lynda Lawson will examine progress made towards gender equality and the way forward for women whose lives are touched by the resource sector.