Managing Your Exports - NSW Export Capability Program
This workshop aims to help exporters increase their knowledge of export practice and regulations to maximise opportunities and profitability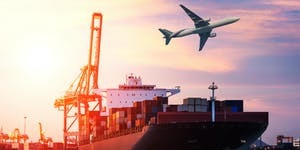 The NSW Government invites you to a Managing Your Exports workshop in Tamworth.
This workshop aims to help exporters increase their knowledge of export practice and regulations to maximise opportunities and profitability.

The workshop will cover:
welcome by the NSW Government
market awareness

build your export plan
market entry awareness checklist
how do you know which FTA to use or not to use for your export?
How to give your international expansion plans a reality check?

market knowledge building

HS codes and Incoterms® 2010
International pricing
regulations and compliances
Intellectual Property (IP) protection
Who should attend?

Exporters looking to build their export capabilities and develop new markets
Further information: +61 401 710 600, rob.harrison@industry.nsw.gov.au