Manufacturing Safety Group - Managing Machine Guarding
Small businesses who attend may be eligible for the $500 Small Business Rebate to assist in the purchase of safety equipment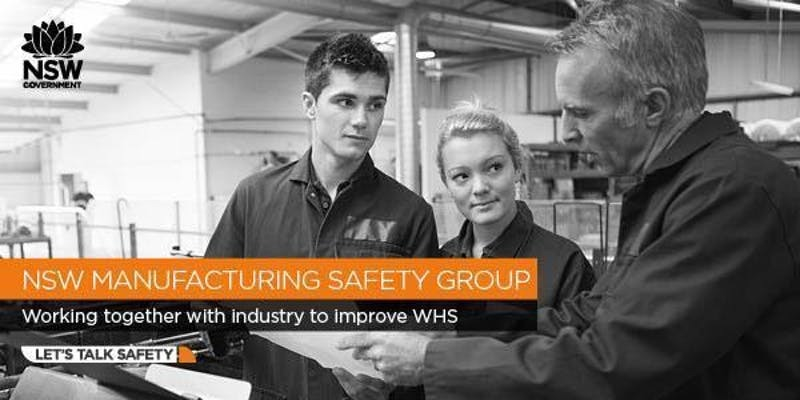 Poorly guarded machines are a leading cause of injuries in NSW. SafeWork NSW is holding workshops to raise awareness of the risks when working with unguarded or poorly guarded machines; including the steps required to control these risks.
If your business is involved in any type of manufacturing that involves machines where there may be a danger to workers who operate or maintain machines, you may wish to attend this free workshop.
Hear about machine guarding requirements from SafeWork NSW Inspectors, what other businesses are doing to improve machine safety, ask questions of our expert panel and have an opportunity to network with other manufacturing businesses.

The workshop will cover:
an overview of machine guarding principles and requirements;
identifying hazards and considerations for designing and installing guarding;
a case study of a business that has implemented good machine guarding;
isolation and lock out procedures for machines that are being maintained or repaired; and
leading and developing a safety culture.
Morning tea will be provided.
As with previous Manufacturing Safety Group sessions these workshops are expected to fill quickly so get in early and book your place.