Masterclass: Energy auditing to Australian Standard 3598
Presented in partnership with the NSW Department of Planning, Industry and Environment (DPIE), the Energy Efficiency Council's Energy Auditing to the Australian Standard masterclass gives energy audit practitioners the skills and knowledge to deliver energy audits that meet Australian Standard 3598:2014.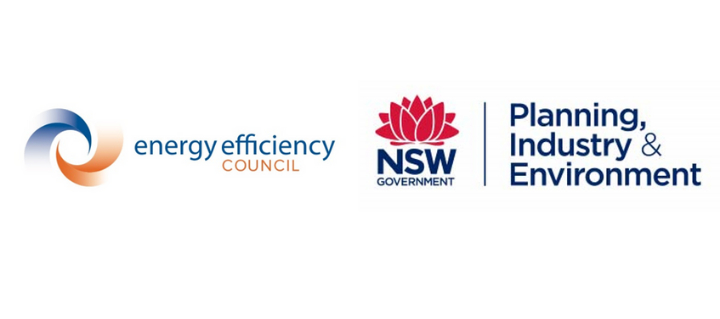 Videoconference: Zoom
Trainer: Bruce Rowse
Participants: 20 class members (max)
CPD: 8 contact hours; (approx 1.6 AEE credits) the certificate of completion will be emailed after the course

ABOUT THE STANDARD
Accurate and consistent energy auditing is critical to the uptake and quality of energy efficiency projects as it is often used as the basis for business case justification, project design and as a baseline to measure post-upgrade savings.
In 2014, Standards Australia released the new standard for energy auditing: AS/NZS 3598:2014, which sets out minimum requirements for commissioning and conducting three prescribed types of audits that identify opportunities for cost effective investments to improve energy performance.
Unlike the previous standard, the new standard is actually a series of standards focused on particular economic sectors:
3598.1 Energy audits – Commercial buildings
3598.2 Energy audits – Industrial and related activities
3598.3 Energy audits – Transport related activities
The new series of standards are a significant revision to the previous standard, AS/NZS 3598:2000. They are more rigorous, are outcomes-based and are focused on providing audit customers with actionable energy conservation measures.
By providing your clients with Standard-compliant energy audits, you'll give them the confidence to increase both the quantity and quality of their energy efficiency projects. Your clients will be better positioned to identify opportunities, develop powerful business cases, design innovative projects and to effectively measure post-upgrade savings.
ABOUT THE ONLINE TRAINING
This 2 x half-day online training program will give energy audit practitioners the skills and knowledge to deliver energy audits that meet Australian Standard 3598:2014.
Please note that the content of the course relates to audit process rather than being an instruction on energy saving techniques and technologies.
The program is practical and hands-on, using workshops and group exercises to lead participants through the process of delivering an Australian Standard compliant energy audit relating to:
3598.1 Energy Audits - Commercial buildings; and
3598.2 Energy Audits - Industrial and related activities.
LEARNING OBJECTIVES
Participants will leave the training with:
A broad awareness of energy audit basics;
An understanding of the differences between AS 3598:2014 and AS 3598:2000;
An understanding of the different audit types defined in the Australian Standard;
The ability to apply the Australian Standard's energy audit parameters; and
Knowledge on best practice energy audit reporting.
ABOUT THE TRAINER
Bruce Rowse has worked in energy efficiency since 2002 and sits on standards committee EN-001, participating in the major upgrade of AS/NZS 3598 Energy Audits in 2014 and is the Chair of the Efficiency Valuation Organisation's training committee.
CONTINUING PROFESSIONAL DEVELOPMENT
This program offers CPD points toward the following certifications and accreditiations:
REQUIREMENTS
Course participants are required to have access to both AS/NZS 3598.1:2014 and AS/NZS 3598.2:2014.
Participants have the opportunity to purchase a restricted version of the Standards at a significant discount off the retail rate during the registration process. This version is provided by the Energy Efficiency Council in pdf format for personal use, and may be printed by the purchaser once only. If you did not purchase these at the time of registration, they can be purchased now here.
Alternately, SAI Global has copies of the Standards available for purchase in various formats on their webshop.