Austmine Meet the Miners® Newcastle
Austmine is pleased to deliver this opportunity for you to meet with visiting miners from western New South Wales, to participate in this networking event.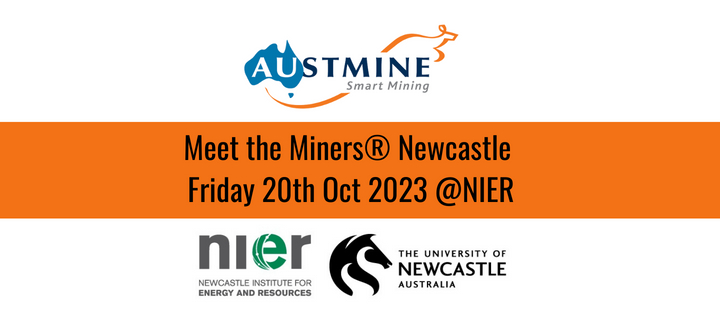 Meet the Miners® fosters closer collaboration and connection between mining and METS organisations, opening dialogue around operational needs and challenges and providing suppliers with a greater understanding of the current and future priorities of their major buyers.
The event also provides a platform for METS companies to introduce emerging solutions and technologies and engage in strategic discussions about the focus areas for innovation and product development to unlock future growth for mining organisations.
How it Works
Participants are separated into tables of 10, each with a mining organisation representative, facilitator and eight member companies. Tables will have 20 minutes to spend with the mining organisation representative before moving to the next table and meeting three miners over the course of the hour.
The intent of the event is to allow for group discussion and Q&A to flow both ways, providing members with the chance to ask the miners questions and for miners to understand what members can offer. Participating mining companies will be confirmed soon.

Following the networking session, lunch will be served for all attendees. Registration is limited to one person per organisation.
Contact membership@austmine.com.au if you need assistance.