Meet your local Business Advisor - Wagga Wagga
Learn how local small businesses can access government funded programs at no cost.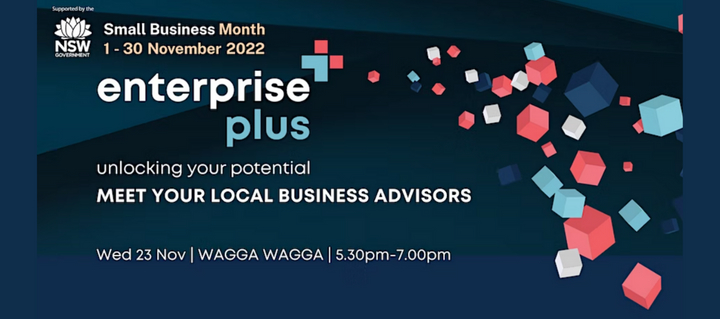 November is NSW Small Business Month and Enterprise Plus want to celebrate by warmly inviting you to attend their re-branded Enterprise Plus Business Hub and meet your local Business Connect and ASBAS Digital Solutions advisors.
Refreshments will be served.