MESCA October Industry Briefing: The State of the National Economy and 2021
Join MESCA for their next Briefing for 2020: An Update on the economy and key energy sectors, and what to expect in 2021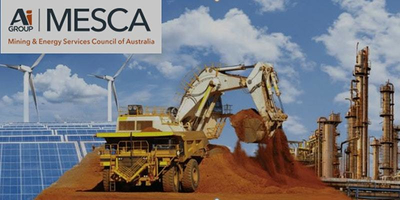 What's happening: Now and the Future:
Andrew Bridger Senior Economist for Australian Industry Group will provide an overview of the recent Federal Budget, an update on the latest economic indicators, and an insight into the infrastructure and resource project pipelines expected to come to fruition in the near future.
Paul Hodgson General Manager, Innovation and Stakeholder Engagement (East Coast), National Energy Resources Australia (NERA) will provide an overview of current developments in the national energy sector including recent Federal policy, program and funding announcements.
Paul will discuss the opportunities for Australia to maintain and grow its position as a global energy powerhouse, a sought after destination for investment and a leading source of knowledge and solutions.