Learn how the COVID pandemic has permanently changed the way the mining industry operates.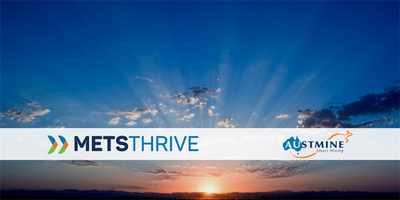 While the challenges are undeniable, the new operating environment also presents exciting new opportunities for METS companies to innovate and grow both domestically and globally.

Miners are saying they won't return to the way they operated before COVID.

Major changes in the way the mining industry works with ongoing implications for METS companies include:

new ways of interacting with customers, in terms of product and service delivery and business development;
new ways of working;
accelerating the need to innovate and expedite advancements in safety, connectivity, automation and remote monitoring;
new protocols and procedures from a health and safety point of view have been adopted on mine sites and in workplaces.
Join Austmine for a METS Thrive workshop led by an industry expert to assess your company's readiness to embrace the future environment:

Understand what COVID changes to mining operations and new business models mean to your business;
Understand what the changes mean for your customers and where the pain points are;
Discuss ways of addressing these pain points through product, service and business model innovation;
Understand what and where your risks are;
Develop strategies to mitigate these risks.
Immediately after the workshop you will receive a bespoke diagnostic report summarising your company's improvement opportunities.
Entrepreneurs' Programme
The METS Thrive initiative is being run in conjunction with the Entrepreneurs' Programme.