Mine Ventilation Conference 2022
The Australian Mine Ventilation Conference 2022 is the opportunity to promote safe ventilation practices to improve the productivity and safety of mines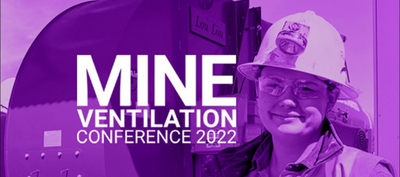 The Australian Mine Ventilation Conference 2022 is the opportunity to promote safe ventilation practices to improve the productivity and safety of mines.
The message is still the same in that ventilation controls form many of the effective management of core risk activities in mines. The recognition of this has brought about the requirement of the position of Statutory ventilation officers in both coal and metalliferous mining sectors in Australia. Coupled with this is the re-emergence of pneumoconiosis in mine workers. These and other factors should provide the incentive for all underground operations to contribute strongly to this conference. Significant developments in practice and research in recent years have helped ensure we maintain and improve levels of safety within our underground mining sector.
The organising committee aims to provide an opportunity to present these developments so that the industry can benefit from this collective knowledge and will call on expertise from industry, academia, researchers and regulators to bring about the 12th in a series of ventilation conferences.
The conference seeks to bring together operators, planning personnel, equipment manufacturers and suppliers, government regulators, consultants and research and technology personnel from around the world, to explore achievements and build a better industry. Consistent with the aims of the AusIMM, the conference enables members and industry to keep abreast of views on various aspects of mine ventilation and provides a forum to showcase technical and factual information within the minerals industry.