Minesafe International Digital Conference 2020
Setting the benchmark for industry best practice, the conference will showcase the latest developments in health and safety.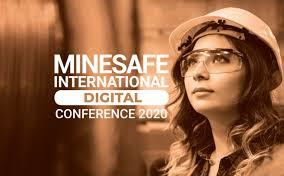 Government regulators, health and safety practitioners and other resource industry professionals will come together to share the achievements and challenges within their operations and showcase new workplace safety innovations.
The conference will cover current and emerging health issues, legislation and regulations, policies and strategies, risk management and critical controls. As well as, highlight effective leadership strategies and psychosocial management that promotes a zero harm workplace safety culture.

Join AusIMM for a packed program of industry expert presentations, live Q&A's, panel discussions and more.