Walk the Talk - Modernising Manufacturing with Circular Economies
Global CE and local manufacturing leaders explain the role circular economies play in modernising manufacturing.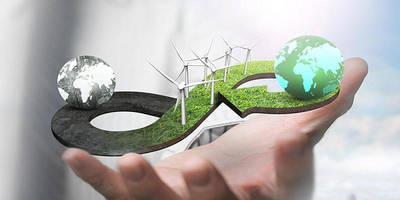 The Circular Economy as a concept is more prevalent in mainstream media and business circles than ever before. How does it apply to your business? How can it create more efficiency, less waste, increased profitability and a more sustainable planet?
'Walk the Talk' will be lead by a presentation from ARC Laureate Professor Veena Sahajwalla on the national and global potential of Circular Economies to transform our manufacturing industry. ARC Laureate Professor Veena Sahajwalla is a Director, ARC Microrecycling Research Hub, Hub Leader, Sustainable Communities and Waste Hub, National Environmental Science Program and Director, Centre for Sustainable Materials Research & Technology.
Debbie O'Byrne, Circular Economy Lead at Lake Macquarie City Council will then discuss the work she has been doing locally in Lake Macquarie, Newcastle and the Hunter Valley to understand our waste streams and work with local councils, businesses and forward thinking leaders to drive the adoption of circular economies in our local region.
This will be followed by a panel discussion with industry leaders to understand the challenges and benefits of working towards a Circular Economy in our region.
Presenters:
ARC Laureate Professor Veena Sahajwalla
Debbie O'Byrne - CE Lead at LMCC
Panellists:
Michael Sharpe, National Director - Industry, Advanced Manufacturing Growth Centre
Chad Dillinger - MD at Cougar Mining Equipment
Brett Watson - MD at Hi-Vis and Hyperion Technology
Boris Novak - GM at HunterNet
ARC Laureate Professor Veena Sahajwalla
Debbie O'Byrne - CE Lead at LMCC