Namoi Jobs and Trades Show
The Namoi Jobs and Trades Show is a platform for positive and fair engagement, encouraging local employment and supporting the future growth and expansion within the region!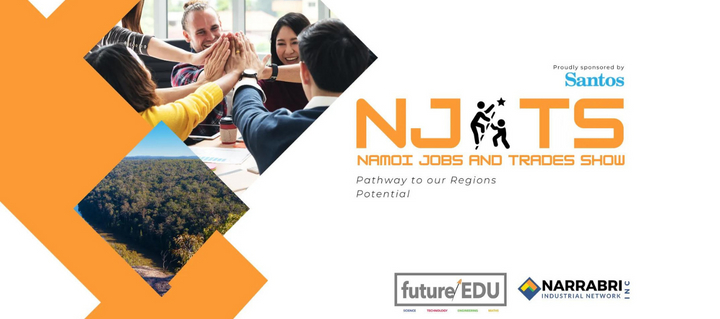 Narrabri is in an incredibly unique position to assist Australia, post Covid with untapped energy, resources, manufacturing, and agricultural prospects. In conjunction with various major developments occurring, we have seen and will continue to see, an exponential growth within the Narrabri region.
This career pathways initiative is aimed at maximising the connections of regional communities and industries to promote local employment and career opportunities to students, community and prospective employees. .
This collaborative event will be open to all businesses and organisations within the Narrabri Shire.