National Innovation Policy Forum
The National Innovation Policy Forum will bring together those who lead industry-research collaboration and translation in Australia with policy makers and parliamentarians to tackle common challenges.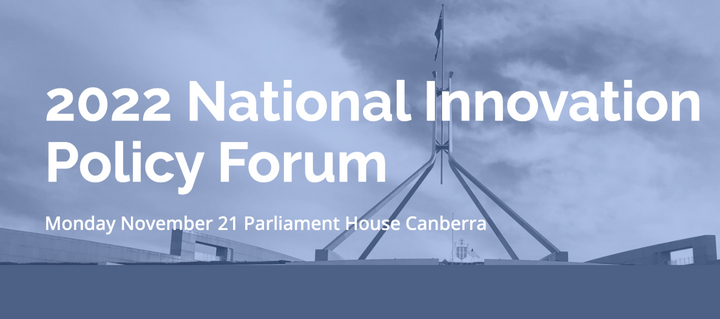 Key Themes
Joining the dots in a disconnected system
Critical technology and comparative advantage
Australia's capacity for industrial transformation

This highly participative event will feature three stellar panels and a Secretaries and Policy Makers panel, aimed at provoking debate and discussion amongst delegates.
Mr David Thodey AO is Forum Patron and the forum will be opened by Minister for Industry and Science, Hon Ed Husic MP.
The highlight of the Forum will be the 2022 Ralph Slatyer Address on Science and Society delivered by Professor Tom Calma AC.

The discussions will be captured by scribes to produce a forum report and next steps. It will be held under Chatham House rules.
Attendance is by invitation only, but participants may nominate to attend.