National Renewables in Agriculture Conference and Expo
This event brings together farmers, agriculture and energy consultants, peak bodies and Government representatives to share stories of on-farm renewables, their business case and discuss what's driving the transformation of energy use in agriculture.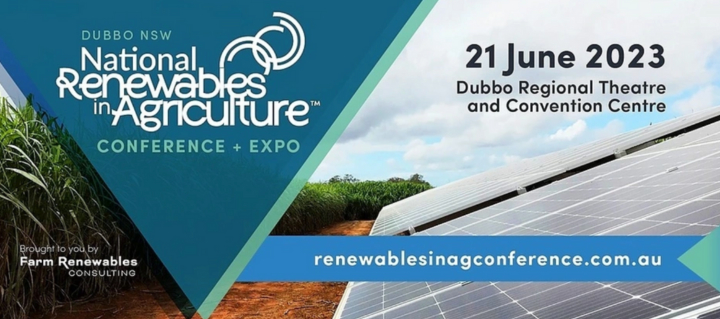 Large scale solar and wind developments present opportunities for farmers and regional communities if planned well with meaningful engagement around benefit sharing. These topics plus combining farming and solar, termed agrivoltaics, also forms part of the yearly Conference program.
A farm tour to a solar grazing site will be held on the 22 June for ticket holders, 9am to 11am. You can purchase tickets as a package with your Conference ticket. The site is 5 minutes drive from Dubbo - delegates are required to provide their own transport to the site.