METS Tech Talk: Operating in a New Normal – Solutions to Monitor, Manage and Mitigate COVID-19
Austmine's METS Tech Talks Webinar Series put the spotlight on the latest innovations and game-changing solutions set to transform the mining industry as we know it.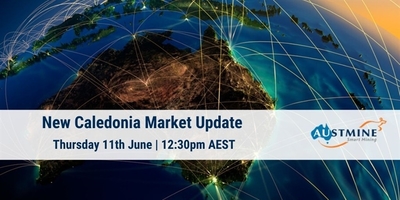 In this special edition of Austmine's METS Tech Talks, explore the new technologies, procedures and processes that are helping mining operators manage their workforce through the COVID-19 pandemic and beyond.
2020 has seen industries around the world disrupted by closures, lock downs and social distancing restrictions. While mining in Australia has fared better than most sectors, there will be a new normal for operations as we progress through 2021, with various measures in place to ensure health and safety of the workforce.
Fortunately, the Australian METS sector has lifted to this challenge by providing a range of unique solutions to monitor, manage and mitigate the risks presented by COVID-19.
Registration:
Use the link above to register for this webinar.
Contact membership@austmine.com.au if you need assistance with registration or to get involved with the series.