Newcastle Book Launch: 'Right Here, Right Now: How women can lead the way in the climate emergency'
This critical decade is simultaneously a time for alarm and a time for great hope. And that's what this book is about.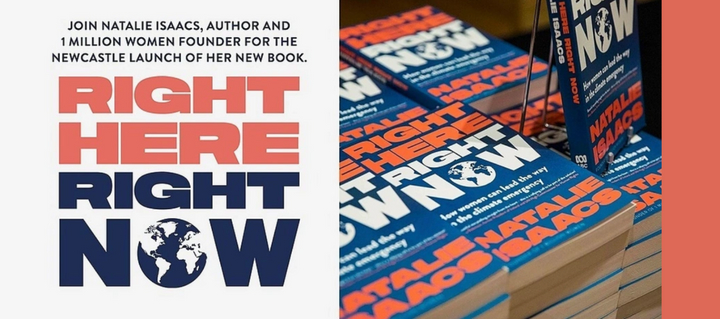 Impassioned yet clear-eyed, Natalie sets out what we as a community and as individuals can achieve in this decade and shares the wisdom of women who have inspired her, from local community leaders to international leaders, First Nations Elders to scientists, and activist campaigners to policymakers.

ON THE NIGHT:
Natalie will share her personal story and set out what we all can do in this decade as a community, in conversation with the fabulous Christina Gerakiteys, CEO of UtopiaX, Founder of IdeaSparx, Creativity and Innovation Expert and Expert Advisor for WAVIA

What beautiful storytelling straight from the heart. This is a rallying call to women everywhere to be part of the solution for the climate crisis.' Mary Robinson, former President of Ireland and UN High Commissioner for Human Rights.