NewH2 Knowledge Exchange Series Breakfast Forum with HunterNet
NewH2 in partnership with HunterNet invite you to be a part of the next NewH2 Knowledge Exchange Series Breakfast Forum to hear important regional and national updates on hydrogen.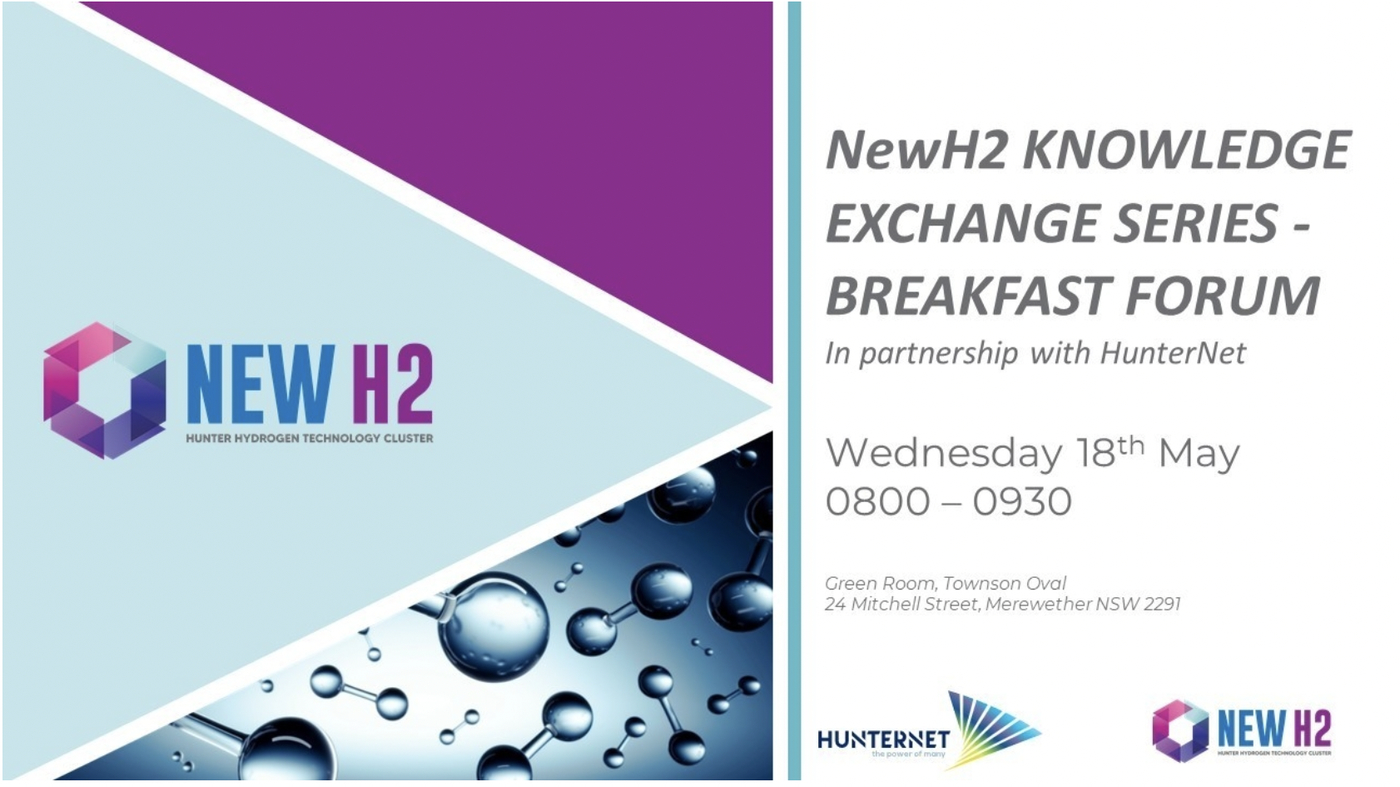 This event is part of a Knowledge Exchange Series from NewH2, to help provide the enabling environment for industry to participate in the hydrogen economy and stay informed of opportunities and new technologies.
Presentations will include:
NewH2 updates, presented by Clare Sykes - Cluster Manager
An overview of the Scaling Green Hydrogen CRC Bid, presented by Paul Hodgson - Associate and Interim CEO
Energy Estate: Hunter Hydrogen Network (H2N), presented by Simon Currie - Principal, Energy Estate

Q&A Session
NewH2 - Hunter Hydrogen Technology Cluster is part of a national initiative and works to support the emerging hydrogen economy in NSW by facilitating connections and knowledge sharing throughout the state and beyond.

A light breakfast will be served on arrival from 8am.