Now is the time for a smarter grid
Australia is going through a major debate right now about the closure timings of the country's big coal fired power stations.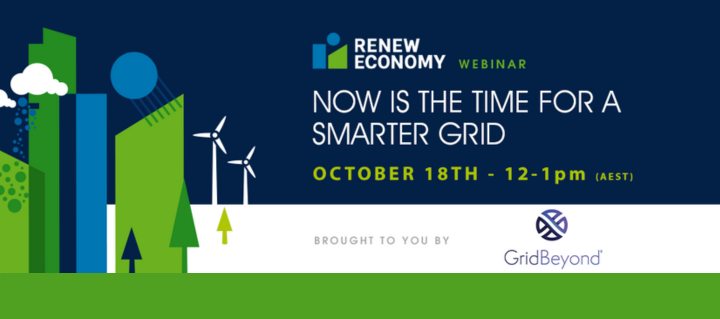 Harnessing consumer and distributed energy resources - solar, batteries and EVs - are part of the solution.
Join the panelists for this free webinar, brought to you by GridBeyond.
Panelists:
Lisa Balk


Director·Grid Beyond

Lisa brings more than 20 years' experience consistently delivering significant growth across multiple sectors including construction, renewable energy, and property industries. Prior to joining GridBeyond Lisa worked for AGL Energy in the Sustainable Business Energy Solutions division as the National commercial sales manager.


Ed Ahmed

Regional Director·Grid Beyond

Ed Ahmed has more than 15 years of experience in the energy sector. Before joining GridBeyond, Ed worked as Head of Business Development (Energy Solutions) at Greenwood Solutions, AGL Australia and Origin Energy with a special focus in the solar and storage. Ed studied at the RMIT University where he completed his Master of Business Administration.


Gabrielle Kuiper

Independent Energy Analyst

Gabrielle has over 20 years' experience in the corporate world, government, non government organisations and academia. Past roles have included DER strategy specialist for the Energy Security Board, Director of the Smart Energy Council and Director of Energy Policy for the NSW department of planning and environment and senior advisor of Climate Change Energy and Environment to the Hon Julia Gillard.


Giles Parkinson

RenewEconomy·RenewEconomy

Giles Parkinson is founder and editor of Renew Economy, and is also the founder of One Step Off The Grid and founder/editor of The Driven. Giles has been a journalist for 35 years and is a former business and deputy editor of the Australian Financial Review.