NSW Export Capability Building Workshop 2021 - Newcastle
NSW Export Capability Building workshop is aimed at businesses seeking to initiate export activities, or export-ready businesses looking to consolidate their knowledge and maximise long-term export gains.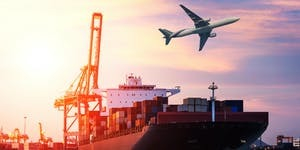 Given the challenges of COVID19 and the changing international landscape it is more important than ever to be prepared for what lies ahead.
This Introduction to exporting workshop is aimed to increase your business' export-readiness. The workshop will also include a number of informative discussions on topical issues for exporters, including export fundamentals and reviewing your business capacity and capability.
The workshop is brought to you by Investment NSW and the Export Council of Australia, with support from Department of Regional NSW and Regional Development Australia, Central Coast.
The workshop will cover:
export planning
market selection
resourcing for export
export marketing
engaging with your target market
learn about government support and grants
Who should attend?
NSW Businesses (with products and services for export)
aspiring and new exporters
existing exporters looking for a refresher
Sectors include: Mining and Engineering, Food and Beverage (including wine), Consumer non-food, Health and Medtech, Services, Technology (edtech, foodtech, etc), Education, Defence and Advanced Manufacturing
Please REGISTER using the Eventbrite page.
The workshop is FREE, and refreshments will be served.
Contact sharon.foster@investment.nsw.gov.au if you have any questions.