NSW Mining HSEC Conference & Awards
The NSW Mining Health, Safety, Environment and Community (HSEC) Conference is the leading event of its kind on Australia's east coast for innovation and leading practice in mining.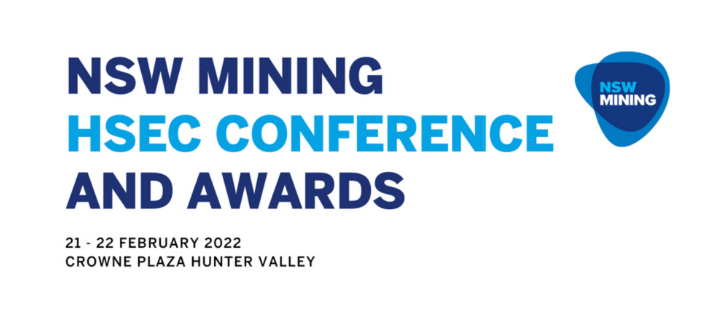 Join NSW Mining for the NSW HSEC Conference and Awards, which will be held on 21 - 22 February 2022 in accordance with the NSW Government's health orders.
As we adapt to new ways of living and working and recover from the impact of coronavirus, we must re-focus on our vision for the future. Responding to new challenges coming from every angle will be key to unlocking future success and keeping our workforce safe and connected.
That's why the theme for this year's conference is HSEC360: Reconnected.
NSW Mining will be sharing leading practice and lessons from across the sector to help to improve performance, culture and collaboration.
A limited number of tickets and accommodation spots are still available if you would like to join NSW Mining for this industry-leading event.