Oceans of Power - Offshore Wind in Australia with Hunter Case Study Webinar
Hear from EnergyCo (NSW Govt), and then a proponent for 10 GW of floating wind-offshore from the Hunter - Newcastle Offshore Wind (NOW)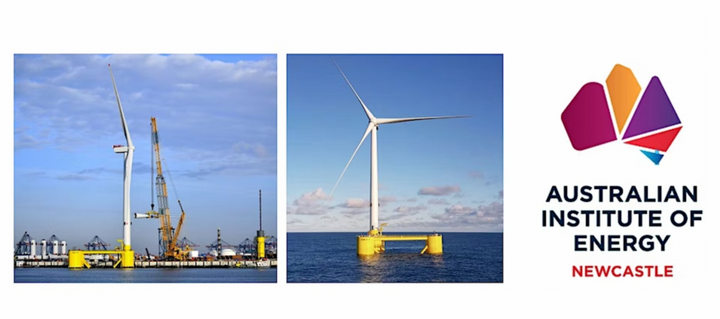 Blue Economy CRC in their July 2021 report Offshore Wind Energy in Australia identified a combined capacity of over 25 GW of proposed offshore wind projects across Australian waters. "While the potential for offshore wind in Australia has been overlooked for some time, the development of floating offshore wind turbines, the contribution offshore wind can make to the grid through diversity of supply, high capacity factors, very large scale projects, and employment for workers in fossil fuel industries means that the potential for offshore wind must be re-considered."
Presenters:
Charlie Wilson: Charlie is a Senior Policy and Project Officer, Energy Corporation of NSW (EnergyCo). He is an environmental engineer and for the past two years Charlie has been developing the Hunter-Central Coast and Illawarra Renewable Energy Zones (REZ).
Dr Richard Finlay Jones: Richard is a veteran of the wind energy industry having been involved in the development of GWs of wind energy projects, and is currently a director of Newcastle Offshore Wind (NOW).
Seminar Description:
Charlie will discuss government, infrastructure and industry linkage of wind generation including NSW government support for wind power, in NSW and Hunter REZ, and current proposals for offshore wind in Australia and the Hunter.
Richard will provide background information of offshore wind and current trends, and then drill down to the Australian opportunity, with focus on the Newcastle projects, including Newcastle Offshore Wind's (NOW) 10 GW proposal 25 to 34 km offshore - which is likely to utilise floating foundations.