Port Macquarie - CPD training for solar professionals
This training session will allow you to claim 40 CPD points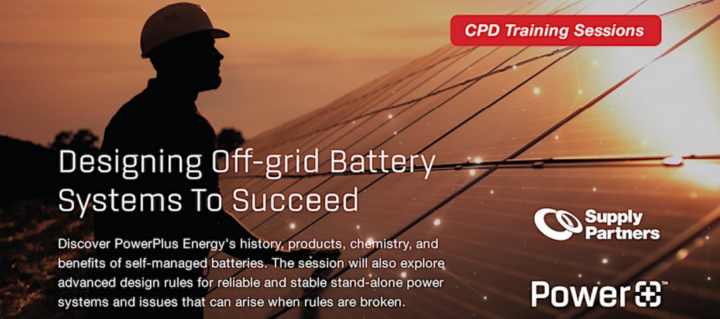 PowerPlus Energy is Australia's largest battery manufacturer, designing and manufacturing robust, reliable, long-lasting energy storage solutions for applications ranging from domestic right through to large-scale utilities.
In the first session, the PowerPlus team will give you an overview of PowerPlus's history, products, chemistry and benefits of self-managed batteries - 10 ELECTIVE CPD points.
The second session will explain advanced design rules to design reliable and stable stand-alone power systems and issues when rules are broken. This session is aimed at installers who are interested in larger battery systems, either grid connects or off-grid, or are already designing and installing with commissioning Selectronic, Victron and SMA equipment - 30 CORE CPD points.
This is a catered event with supplied food and refreshments.