Power station closures - what next for Hunter workers and environment?
The HCEC extends an invitation to all residents of the Lake Macquarie, Central Coast and Hunter regions to hear from speakers and join the discussion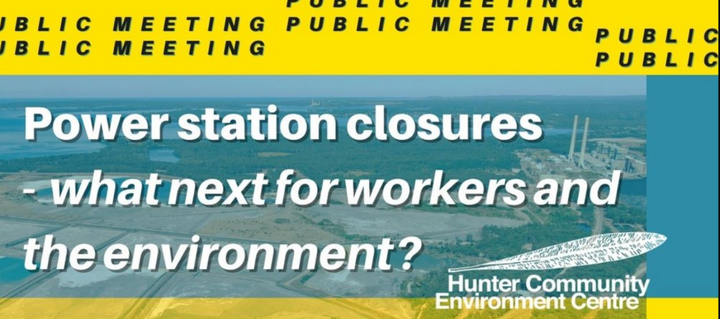 The impending closure of Liddell next year in 2023, and Eraring in just three years in 2025 is cause for renewed discussion and planning at a community level, to ensure the needs of people and the environment are heard and met by both power station operators and the NSW Government.
The environment centre will host two public meetings in September 2022 focusing on the opportunities for environmental decontamination, local jobs and investment which could be underpinned by a proposal for a new coal-ash waste recycling industry.