Strategy For Leveraging Disruption
Understanding the key elements to successful exporting and importing is critical to going global and building your business for the future.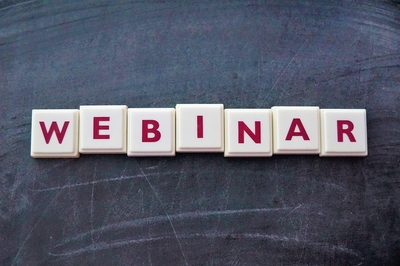 2-PART ONLINE INSIGHTS WORKSHOP – LIMITED PLACES AVAILABLE
A diagnostic, online workshop and follow -on skill development opportunities for leaders responsible for strategic direction in disruptive times. Providing insight into the true scope and scale of disruption and the core concepts of Strategy in Action (SiA), a tool specifically designed to help teams navigate exponential change.
Has the current crisis revealed that you lack a strategic methodology for stabilising and reseting your business in highly disruptive environments?
In 2020, all are acutely aware of their vulnerability to disruptive, volatile conditions. Now more than ever, leaders at every level of an organization need baseline objective insights into their current level of readiness to leverage disruption. That's because failing to seize the opportunity embedded in disruption invariably means suffering its consequences.
Strategy in Action (SiA) equips individuals and teams for the realities of disruptive change. It embeds a common framework for robust strategic thinking and formulation at all levels of the organisation.
By providing a Disruption Ready Diagnostic and introducing SiA, this workshop will reveal capability gaps and explore the thinking and tools that will fill them. It enables leaders to take confident steps forward, creating valuable futures out of volatile conditions.
Program Outline
2 x 90-minute online workshops (20 May & 3 June 2020)
Preparation for Workshop 1: Watch a short video (15 minutes) and complete the diagnostic (20 minutes)
Workshop 1: Discussion of reality of disruptive change; insights from the diagnostic; what we're seeing that must be addressed in the coming 6 - 18 months
Preparation for Workshop 2: W atch a second short video explaining the Strategy in Action framework (15 minutes)
Workshop 2: Discussion of SiA and how you can apply its thinking and tools
Post-program opportunity to enroll up to 10 people from your organization (at a special workshop attendee discount) in Learning Resilient Futures' SiA QuickStart course
Workshop Facilitators
Larry and David are co-founders of Resilient Futures and co-authors of best-selling – Disrupted: Strategy for Exponential Change. In this workshop Larry and David are hands-on and available to all participants
For more information, please contact Paul Debruin - M: 0417 118 195 E: paul.debruin@aigroup.com.au

Please note, this is a free webinar series hosted by the Department of Industry, Science, Energy and Resources Entrepreneurs' Programme.
The Entrepreneurs' Programme provides quality advice and support to assist businesses to innovate and grow. For further information on what services may be available to you, visit: business.gov.au/EP
If you have any questions about this Webinar series please contact EPLearningEvents@industry.gov.au