REEL Talks: Energising the Future
Inspiration for this year's theme came after Saul Griffith's talk at the 2022 event where he touched base on how communities like the Central Coast could make ' The Big Swtich' and estimated an annual combined households savings of $850,000,000 per year with 2021 energy prices.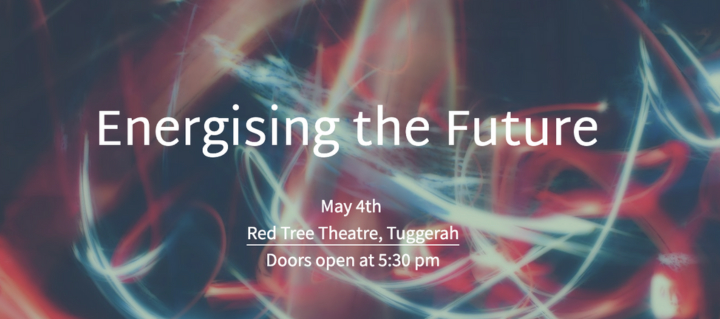 R.E.E.L Talks (Relevant, Environmental, Economic and Local Talks) is a unique and inspiring evening event focusing on sustainability in business and our communities. At each event, thought-provoking leaders in the sustainability space will share their insights on a selected theme and its impact on different industries, benefits to the community, and importance for future generations.
R.E.E.L Talks recognize that true sustainability requires a balance of social, environmental and economic considerations, which is why the aim of this event is to promote community building and encourages people to think more deeply about how we can create a more sustainable future.
Attendee will be inspired and energised by the conversations and presentations backed by science and focusing on the positive possibilities of a better future.
Inspiration for this year's theme came after Saul Griffith's talk at the 2022 event that begged the question; How much are businesses missing out on by not converting over to renewable?
This year, R.E.E.L aims to help guide businesses on the path of renewable energy through different investment 'Horizons' through those who have converted to renewables, experts in the field, and developers pushing to make a change with a chance at the end of the night to ask your own questions and settle those building concerns.
Each speaker has committed to making sure their speech is, politically neutral, has a positive outcome and has no blatant self-promotion. The goal is to spark conversation, connection and community!
R.E.E.L Talks is an engaging and meaningful way to spend an evening, so please, help shape the future!
Speakers:
Greg Gates - The Old Gas BBQ

Jon Ellis - The Powerhouse
Caine King - Making Renewables Attractive
Andrew Krumn - Breaking the Carbon Chain
Matt Polo - Switching Gears
Q&A Panel