Regional Development Australia Southern Inland Welcome Experience Event
Welcome Experience Meet and Greet. Come and enjoy an open fire and a roast dinner.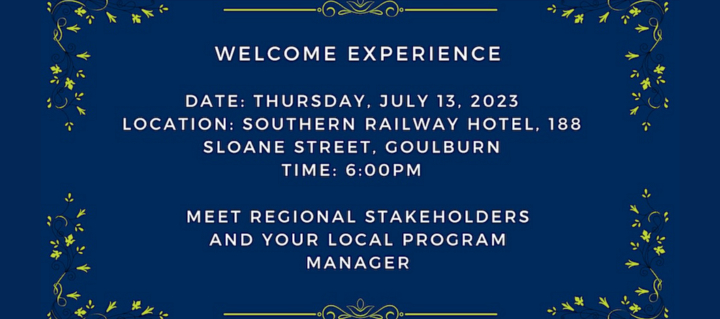 RDA Southern Inland - Welcome Experience.
RDASI would like to invite you to their first social gathering for the Welcome Experience program in Goulburn.
This is an opportunity for you to meet with regional stakeholders and RDASI local Projects Officer, Alexandra Dunwoodie.
Come and sit by the fire for a roast dinner at the:
Southern Railway Hotel
188 Sloane Street
Goulburn
DATE: Thursday 13 July
TIME: 6.00pm
RSVP: Monday 10 July
Please don't forget to let RDASI know if you have any dietary requirements via email: welcome@rdasi.org.au.