Reimagining Digital Mining Webinar Series: Visualising Mining Operations
The first step to an optimised operation is having full visibility over past, current and projected performance.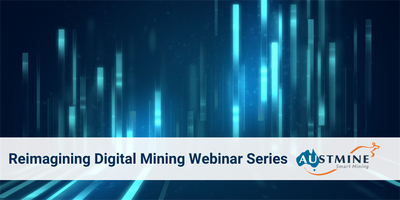 The METS sector has introduced a range of innovations, including virtual and augmented reality, data analytics software, machine learning & artificial intelligence, digital simulation and prescriptive maintenance practices.

This webinar focuses on the use of these technologies to create a connected, holistic view of the mining operation.
Topics explored will include:
What to do with your data – collecting and leveraging the right information
A view for the future – advanced visualisation and predictive analytics
Taking it to the next level – technologies coming down the pipeline