Renewable Energy for Small Business
Have you wondered what is the easiest way for your small business to obtain green renewable energy?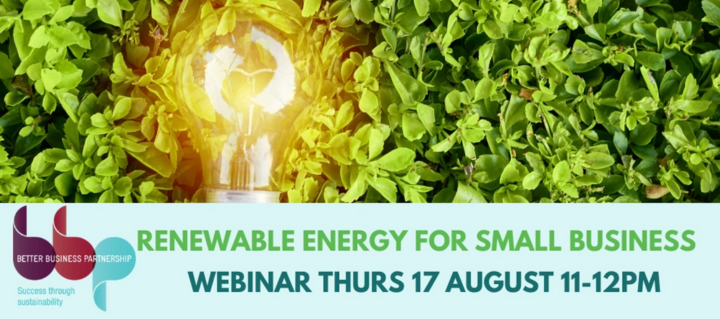 This webinar will provide you with information and options available to switch to partial or full renewable energy.
Anja Fuechtbauer from GreenPower will share information on what GreenPower is, how it is different to carbon neutral electricity, and different ways to get GreenPower through your electricity retailer or de-coupled from your retailer.
Pia Peterson, founder of Better Business Award-winning emissions-free limousine business Evoke Limo will be joining BBP to share how Evoke has integrated GreenPower into her business operations.
BBP also have Tim Barson, Partnerships Manager from Amber Electric who will talk about Amber's small business offering which is ideal for a small business that has mainly daytime operation and uses <100kWh/day.
Please email through any questions that you might have to info@bbp.org.au.