Renewable Hydrogen Offtake Forum
This important forum hosted by Hydrogen Australia will examine what is required to close the gap for the renewable hydrogen industry and accelerate the offtake and uptake of renewable hydrogen products.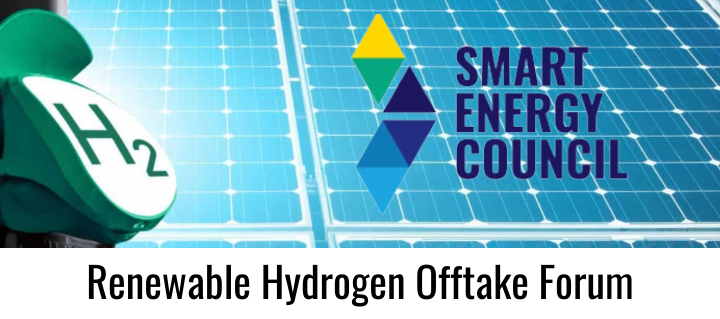 This event will provide a platform for developers and hydrogen producers to network with their prospective customers, establish early footholds in the marketplace, and take steps towards establishing strong supply chains and long-term partnerships. Hear from international buyers to learn what their requirements are, what timelines to work to, and what key price breakpoints exist.
The Renewable Hydrogen Offtake Forum will also include a couple of high-impact networking opportunities spaced throughout the sessions of the conference to help your business find the right partner. There will be engagement opportunities with international and domestic producers, technology providers and hydrogen consumers.
Whether you are on the buyer or supply side of hydrogen, the forum has been designed to give a unique and informed insight into the challenges and opportunities in the emerging renewable hydrogen market.
The Forum will be guided by four sessions throughout the day:
Session 1: Renewable Hydrogen Ambition

Australia is positioning itself as a major hydrogen producer and key player in the hydrogen value chain. This session will focus on the development of the industry in Australia, how this is being encouraged and enabled by all levels of Government, and how the private sector is moving now to increase ambition. This will be a deep dive into the policy changes, government programs and market movements that will help to get renewable hydrogen to be the dominant form of hydrogen in Australia and worldwide.
Session 2: Domestic Offtake – Domestic buyers session

The hydrogen hype can sometimes be hard to cut through – in this session learn directly from the companies already taking the first step to integrate renewable hydrogen into their businesses. In 'Domestic Offtake' we will hear from prospective Australian buyers to determine their needs, targets, and other important considerations. Further, this session will explore the key challenges in securing contracts for renewable hydrogen, examine smart uses and immediate applications, and outline the size of the market today.
Session 3: Blueprints for Innovation – Domestic Projects

Australia has seen a significant share of export-focused projects announced – this session will bring together some of the most innovative renewable hydrogen project developers and discuss some of the offtake pathways for renewable hydrogen being produced at scale in Australia. The 'Blueprints for Innovation' session will examine the future focused projects, exploring the production volumes, price breakpoints and uptake timelines for these ambitious projects.
Session 4: Ambassador Panel and International Uptake

A majority of leading global economies have identified renewable hydrogen as a critical fuel for decarbonisation. This session will explore the key international demand markets and the specific requirements international buyers are looking for to accelerate renewable hydrogen uptake. This session will also include an ambassador panel, giving certain prospective buyer countries a platform to discuss their pathway for renewable hydrogen and ammonia uptake. The International Uptake session will be a fantastic opportunity to learn more about how things are moving on the international stage, and the specific expectations and priorities of prospective overseas partners.
Networking
The forum will deliver 2 targeted and high-power networking opportunities, designed to facilitate connections to prospective partners in the supply chain and encourage delegates to engage with the wider industry. We will collect information from online participants and delegates who attend the forum in person to facilitate connections and make sure that you get to speak to the people who will help you most.
HYBRID EVENT
Attend the Renewable Hydrogen Offtake Forum in person or via Zoom and we will help facilitate connections to the companies and people you want to meet. Recordings of the presentations will also be made available to registrants.
PRICING:
Physical event: Ticket cost $400 (Members) and $600 (Non-Member)
Online event: $250 (Member) and $400 (Non-Member)