Retail PPA Masterclass - Group Buying
Are you interested in learning more about group-buy power purchase agreements (PPA), or a PPA buyers' group?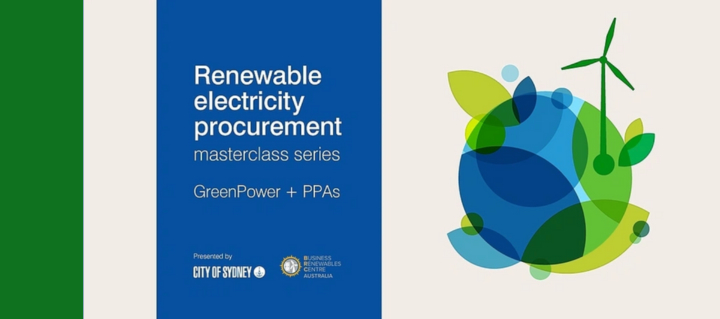 More and more businesses are finding ways to purchase 100% renewable electricity through the power of the collective.
City of Sydney has partnered with Business Renewables Centre Australia (BRC-A), Australia's peak Corporate PPA training and education initiative (not-for-profit), to host a series of 'how to' workshops specifically for companies looking to decarbonise their business via renewable electricity procurement.
If you are considering purchasing renewable electricity via a buyers' group, we recommend you attend this session. It's suitable for small to medium businesses buying between 500,000 kWh and 50 GWh of electricity per year. If you typically spend more than $150,000 a year on electricity, it's ideal for you.
In this 2-hour session, you'll learn:
what aggregation is and why companies group buy
about additionality and the power of supply chains
how other companies have procured renewable electricity through a retail PPA
the benefits and challenges of group buying and how to manage them
the basics of group PPA procurement, how to get started, and how to access more support.
This workshop builds on knowledge from prior events in this series. To get the most out of it, it's best if you attend previous PPA workshops in this series, or have a basic understanding of PPA procurement.

The types of roles below are encouraged to attend:
Energy procurement managers.
Sustainability managers.
Marketing and Communications managers.
Accounts and Finance managers.
Contracts / Legal managers.
CFOs, CEOs and Managing Directors.
For more information about this or other workshops in this series, reach out to Jade Fennell on jfennell@cityofsydney.nsw.gov.au.