Retail PPA Masterclass – Procurement process
Would you like to help your organisation switch to buying renewable electricity? Do you have questions about power purchase agreements (PPAs) or the procurement process?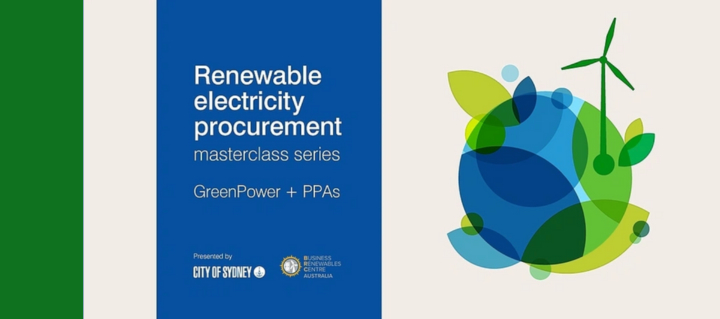 If you're a proactive leader and keen to learn from experts, come along to this interactive workshop hosted by the Business Renewables Centre Australia.
It's suitable for small to medium businesses buying between 500,000 kWh and 50 GWh of electricity per year.
If you typically spend more than $150,000 a year on electricity, it's ideal for you.
In this workshop, you'll learn:
• how to assess different retail PPA options
• how to become a deal champion, map and engage company stakeholders, and why company culture and structure matter
• how other companies have procured renewable electricity through a retail PPA
• best practice for retail PPAs, common challenges, and how to manage them
You don't need any prior knowledge to attend this session. However, to get the most out of it, it's best you:
• understand your company's annual electricity use
• consider your key internal stakeholders and the overall risk profile of your company
If you're considering purchasing renewable electricity via a retail PPA, we recommend you attend this session.
For more information about this or other workshops in this series, contact Jade Fennell on jfennell@cityofsydney.nsw.gov.au.
 
This workshop series is presented by the City of Sydney and the Business Renewable Centre Australia in partnership with CitySwitch and the Sustainable Destination Partnership.