Sally Chapman Memorial Dinner and Newcastle Young and Professional Engineer of the Year Awards
Featuring a keynote address from Dr Peter Cock, CEO Newcastle Airport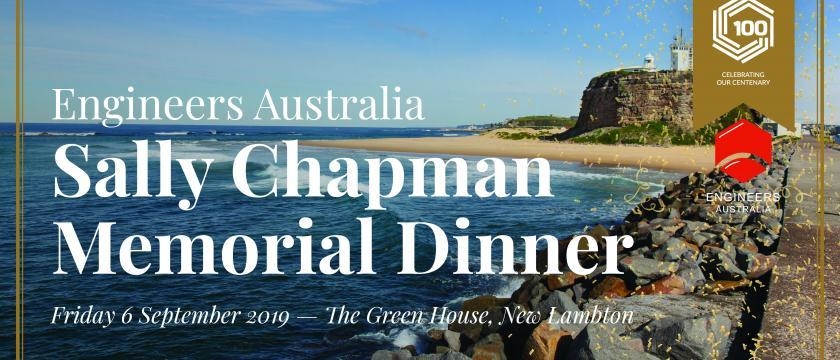 Engineers Australia Newcastle Division President Joe Townsend invites you to attend the Sally Chapman Memorial Dinner. The dinner will include the announcements of the Newcastle Young Engineer of the Year and Professional Engineer of the Year, followed by a keynote address from Dr Peter Cock, CEO Newcastle Airport. Peter will share insights on the planned airport upgrade and what it means for the Hunter.

Keynote speaker:
Dr Peter Cock | Chief Executive Officer, Newcastle Airport
As Chief Executive Officer of Newcastle Airport, Dr Peter Cock brings a breadth of experience to the role in a range of disciplines. With more than 15 years of aviation experience, Peter has held senior executive positions at both Newcastle and Perth Airport.

Under Peter's leadership, Newcastle Airport has achieved record passenger throughput and record profits, which are delivered back into the community through dividends to Newcastle Airport's Council owners, City of Newcastle and Port Stephens Council. Committed to working closely with Department of Defence, airlines, industry, and stakeholders, Peter strives to achieve the vision of providing the region with the airport it deserves.

Sally Chapman was a much respected and admired Executive Director of the Newcastle Division of Engineers Australia and, after nearly 27 years became the longest serving staff member in the history of the organisation. Sadly, Sally passed away on 31 May 2009 but her legacy lives on and we are proud to formally remember her, and her enormous contribution, at the Sally Chapman Memorial Dinner.