Sensing, Mining and Water Workshop
The NSSN is delighted to bring their smart sensing capability to the full attention of the mining industry.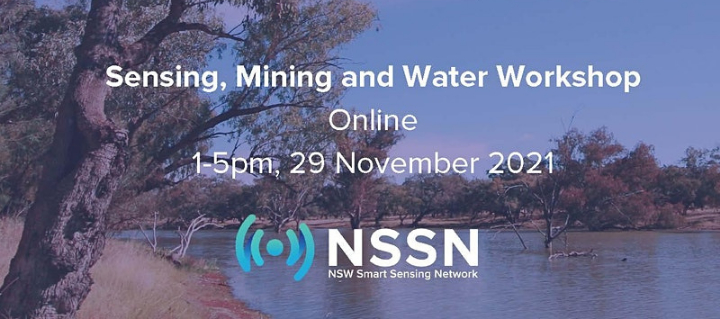 The NSW Smart Sensing Network (NSSN) has been leading collaborative ventures between universities, industry and government for over five years. Successful projects have been delivered in water, defence, recycling, agriculture and medtech among others.
In what is envisaged as a first step of a journey, they are launching a codesign workshop to bring mining and related professionals from a range of large and small companies together with leading NSSN researchers. They will showcase and match new and unique research with a focus to address water related challenges faced by mining operations.
There is immense opportunity in the application of sensing technologies to mining application. While they look to established professionals with practical and research expertise in and around mining and water, NSSN are also keen to bring fresh thinking to industry by sharing and translating smart sensing science and engineering application from other sectors.
The Workshop will be an entertaining and interactive blend of keynote presentations, breakout sessions and design work. Look to addressing specific issues faced by the mining industry in the areas of baseline measurement, desalination, dewatering, operational water use, and tailings and end use and reuse. Sensing solutions could be presented in areas such as asset management, wireless positioning, productivity and safety, to intersect and address the six water related themes. While there is a focus on water in order to limit what could be a very broad discussion, NSSN don't want to miss out on capability.
The NSW Energy and Resource Knowledge Hub is a partner in this event.
See the Event Flyer for more details.