In September 2016 Hedweld expanded its facilities, view the upgrades on this tour.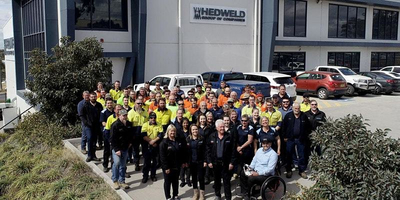 Over the past 40 years Hedweld has established itself as the world leader in technologically advanced, innovative products for the agricultural, mining and earthmoving industries.
Hedweld are known for the Trilift® range of component handling equipment, the Safe-Away® range of access systems and more recently Milbrotec® agricultural innovations.
Hedweld has grown and proactively evolved over the years to offset the downturn in the resources industry. By capitalising on their existing internal core competencies, skills and infrastructure, Hedweld has successfully diversified into other sectors including Advanced Manufacturing. Hedweld's growth and success can be attributed to their ability to identify opportunities, provide innovative & unique solutions and deliver high quality products using the latest in advanced manufacturing technology.
Please wear enclosed shoes, other PPE will be provided, sorry no children under the age of 16.