Small mines and quarries webinar
Discuss up and coming NSW Resource Regulator programs that will commence in the new year.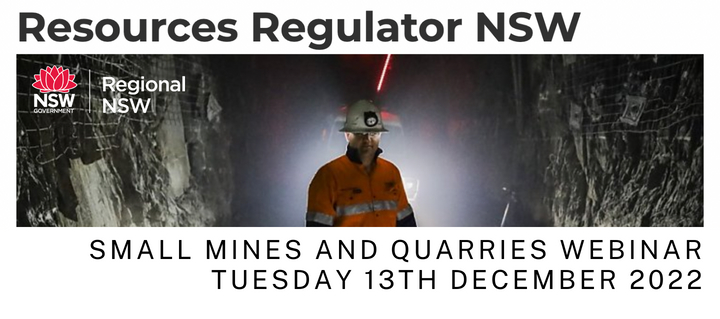 Please join the NSW Resources Regulator for an online session to discuss findings from the recently completed compliance priority program which focused on the training and competence of mobile plant operators and to discuss up and coming programs that will commence in the new year.
The information provided will include recommendations from recent inspections to enhance the current processes of training and deeming workers competent as well as assist you in preparation for assessments that will be undertaken by Resources Regulator inspectors across the state in the first quarter of 2023.

This webinar will be held at 10am on Tuesday the 13th of December 2022 and will run for approximately 1 hour and is tailored for operators of small mines and quarries in NSW.