SMARTSessions: Finance for startups and small business
Join Andy Chambers, Founder of Wolf Tax and member of the UNE SRI cohort, for a 90 minute session dedicated to managing your money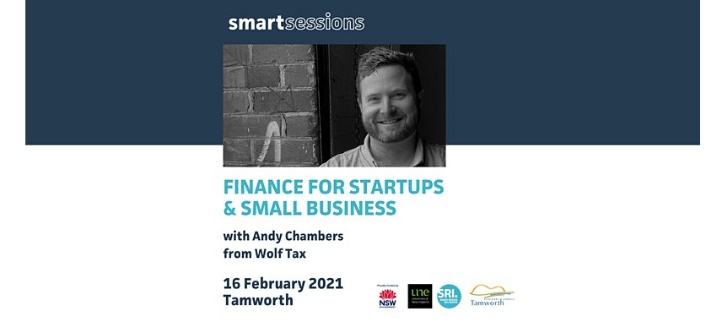 This workshop is ideal for early stage startups, sole traders and small businesses, AND for those of you who need a little tune-up.
The session will touch on financial basics, in general terms, including compliance for new businesses, budgets, cash flow plus tips and tricks for staying on top of it all.
This event is proudly funded by NSW Government in conjunction with Tamworth Regional Council and UNE SRI.