SMARTSessions: See it, Scale it
"See it – Scale it", for founders looking to challenge the status quo and get scaling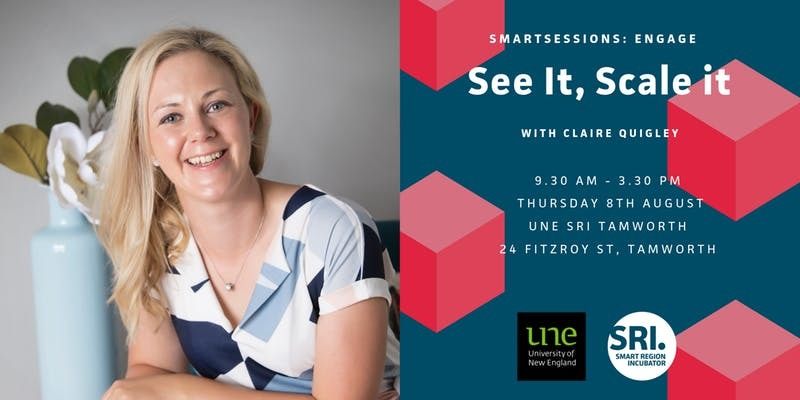 Learn how to unpack your vision and create a business model that is scalable and profitable.
Do you want to fast-track your vision into action right now?
Do you want to give your business the best chance for success?
Are you wondering why you are not getting real traction with your target market?
Come along to this one-day boot camp which will show you how to:
Make your vision something tangible with accountable goals for everyone
Understand what it means to build a powerful business model that can scale profitably
Stop retrofitting your offering to customer needs and start tailoring it to your tribe's jobs to be done.
When you register for this workshop you will receive a pre-workshop questionnaire which will help ensure you get the most value for your day and walk out with an action plan.
Seats limited to 12