Six Steps to Business Resilience
UNE SRI Expert-in-Residence Mandy Walker explains six practical tools that can be implemented immediately to strengthen your business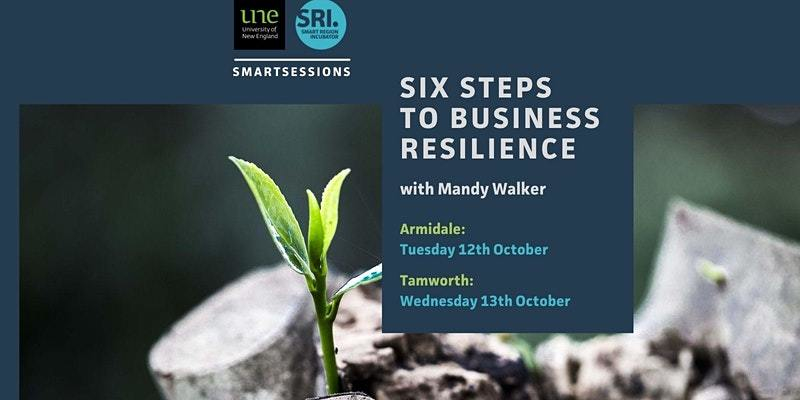 Advance your business and thrive despite uncertainty!
Unprecedented drought, bushfires and the COVID-19 pandemic have impressed more than ever the need to both innovate and maintain firm business foundations.
Join UNE SRI Expert-in-Residence, Mandy Walker, for a SMARTSession focused on six key components of business resilience, with practical tools that can be implemented immediately to strengthen your business.
Please join us 5.30pm for a 6pm start.
Please note: Venue is subject to confirmation, pending COVID-19 capacity restrictions, and may be shifted to online delivery.