LinkedIn - Unlock your Business Growth
Walk away from this workshop with a better understanding of how to use social media, what platforms you should be on, what to post and how often to post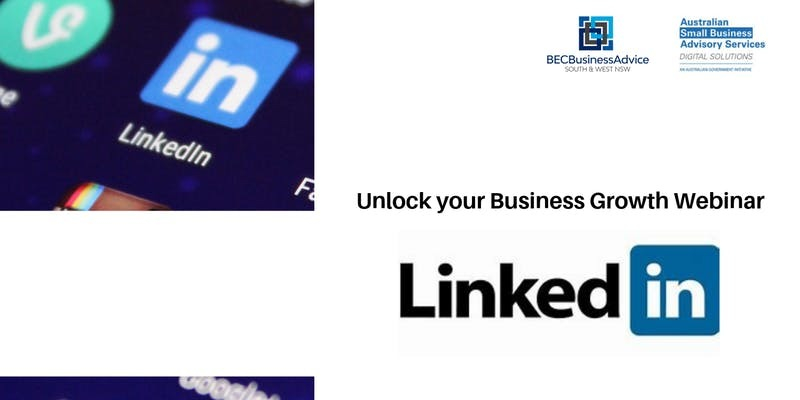 If you have not participated in a webinar with BEC before, please register here: https://form.jotform.co/92528151744863
Creating and managing a professional profile on LinkedIn is an increasingly essential part of any business's lead generation strategy, and one of the most important platforms for professionals to understand and be tapped into.
This information rich workshop will have your organisation generating leads, building market share and creating new customer and industry connections like never before.
We'll go through what LinkedIn is, who should be on it and how it works.
Plus, learn, step by step, how to:

Optimise your profile
Build followers
Creating a professional profile that stands out
Optimise your profile for greater visibility in searches.
Connection etiquette (because it's not Facebook after all!)
Grow your personal brand and reputation as a thought leader, and
Publishing and Posting.
With almost 200 million members, LinkedIn is one of the fastest growing social networking platforms used exclusively by business professionals.
If you have not participated in a webinar with BEC before, please register here: https://form.jotform.co/92528151744863
Terms & Conditions
BEC Business Advice is a not-for-profit organisation delivering Government-funded programs aimed at assisting businesses and business owners.
Please note:
(i) You need an ABN and a business located in NSW to do this webinar.
(ii) Attending this event enrols you in the BEC's Digital Solutions program. You will receive follow up emails and information on current trends, important news and invitations to future events.