Spark Festival 2022 - Startup Masterclass #2 - Making Your Business Investment Ready
Find out what you can do to get your business ready for investors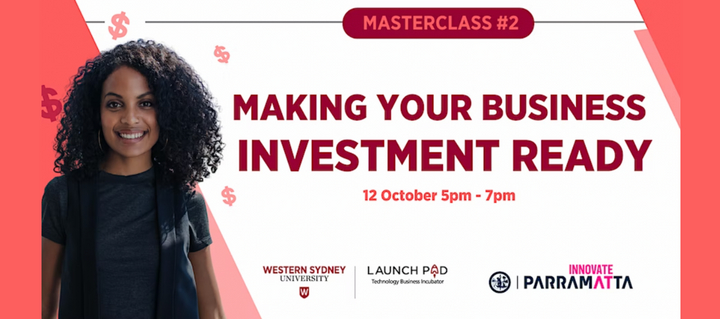 Is your startup or business ready for investment?
How do you approach investors? Where do you find them?
When is the right time to raise investment?
Do I need a demo or prototype?
You can Google the answers to the questions above but hear it straight from seasoned entrepreneur Jamie Pride, who has launched many startups, funded many startups and heard thousands of pitches!
Today's investment climate is changing and you need to re-think about how you pitch to investors.
Understand the connection between founder and capital connection
Get insights on understanding Founder Funder Fit - not just business investment ready
Find out how to know who you're pitching to
Join the masterclass on "Making Your Business Investment Ready" and dig deeper into what investors are looking for and tips to get them over the line.
There will be a time for Q&A and networking over drinks.
Spots are limited so get in quick and secure your spot.
OFFER FOR ATTENDEES ONLY:
Book a hot desk at the Launch Pad co-working space for the day and attend the masterclass in the evening.
All startups who attend this event can apply for a trial Launch Pad membership - find out more at the event.