Start Your Own Business - New Business Assistance with NEIS
Dreaming of starting your own business?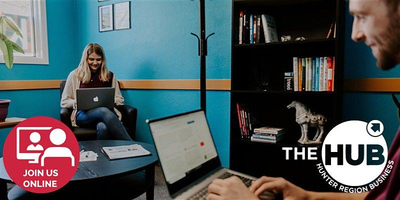 Do you want to start your own business in the Hunter Valley NSW Australia?
Then join Hunter Region Business Hub online and learn how to start your business with business assistance through NEIS.
Get the support you need to make it a reality and create yourself a job through the Australian Government's - New Business Assistance with NEIS).
In this two-hour FREE information session you'll learn about the NEIS program and how it helps eligible participants into self-employment .
Through NEIS you'll gain access to:
Fully funded and accredited small business training
Fully funded 12 months personalised business mentoring support
Income support for up to 39 weeks (if eligible)
Rental assistance up to 26 weeks (if eligible).
This information session will provide you with all you need to know including:
eligibility check
the application process
program inclusions.
If you have any questions or would like more information, please visit The Hub's website or phone Hunter Region Business Hub on 1300 304 794.