Startup Stories - Justin Bain(3ME)
Hear the experiences of an entrepreneur and business owner – the highs, the lows, the wins, the mistakes, the whole story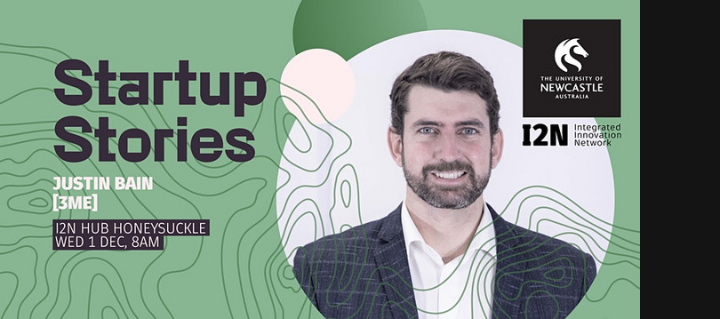 3ME has been a Hunter based engineering business for over a decade, but it wasn't until 2016 when Justin Bain and his new ownership team came in and realised there was potential in the electrification of underground equipment. In the proceeding years the Justin and the team have worked hard to develop a powerful, scalable, lithium-ion battery system to replace the diesel-powered engines used in large industrial vehicles in mining and defence.
The result is the Bladevolt. It is made up of a series of blades in a hard battery box basically. Each blade is also remotely monitored by the 3ME team so when it's time for maintenance they can be swapped out and if an adverse event occurs, 3ME can pinpoint the problem. The blade can then be pulled out by virtually anyone, replaced and the damaged blade sent to 3ME for a service.
That switch to a cleantech company and the Bladevolt release has led to a huge couple of weeks this year for 3ME. The team have taken out top spot in this year's AFR BOSS Most Innovative Companies list in the agriculture and mining sector, the company also scored a $15 million investment from the Australian Business Growth Fund.
Join i2N for Startup Stories and hear how Justin and the 3ME team are building Australia's sovereign capability in defence and learn how they're leveraging their new funding to move into new markets.
Order of Proceedings
8:00AM - Zoom webinar commences
8:05AM - Housekeeping and introduction
8:10AM - Overview from Justin Bain
8:20AM - Participant submitted Q&A
8:50AM - Additional Q&A with live audience
9:00AM - Event concludes
=================
What is I2N?
The University of Newcastle's Integrated Innovation Network (I2N) is responsible for driving economic diversity and business growth through innovation and entrepreneurship. At its network of innovation hubs, which are home the Hunter region's most promising innovators and entrepreneurs, the I2N delivers a range of enterprise skill building programs that develop ideas into sustainable, global businesses.
=================